Matt Waring Writes...: X-Men: First Class →
mattwaringwrites: (Originally posted on Zest For Life) When you hear the word 'prequel', very rarely does it ever lead to a good film. The likes of The Scorpion King and Hannibal Rising being key examples of origin stories that didn't really need to happen. And after the shit-stain that was X-Men Origins:… I've not really been on this old website in quite a long time, but I've finally...
Well, needle biopsies certainly suck.
My year in lists.
A lot of people have said that this year hasn't really been that great, musically. They probably have a point. I think I'd struggle to name many more than the top 10 for albums, definitely not for EPs, but alas. There are already a whole bunch of releases in 2013 I'm looking forward to. Frightened Rabbit, Joy Formidable, Jimmy Islip, Local Natives, Biffy Clyro, and that's...
It's OK guys. I just saw a weather forecast for...
Although it's going to piss it down, apparently.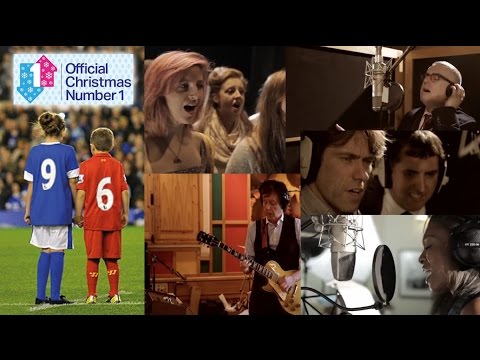 Man, matches like that make me really miss going to the football. Goodison is a wonderful place whatever the match, but that just looked fucking amazing.
Goddamn.
Transcribing an interview with a guy who owns a fried chicken takeaway franchise is making me very bloody hungry. If only he'd stop talking about chilli chicken fillets and marinading in herbs and spices and bacon and chicken wraps…
Just had to turn down an interview with Alain Roux Jr, son of Michel Roux and cousin of Masterchef's Master Chef Michel Roux Jr because I've got too much other writing to do for this paid freelance work that I'm doing. What the hell.
Yeah so I'm A Celebrity… is actually awesome. Is it a guilty pleasure? Should I not enjoy? What's not to enjoy about seeing some people from various soaps, an old darts player, an old Doctor Who, David fucking Haye and some other people I've seen somewhere or other but can't remember when having a miserable time and complaining about this horrible ordeal that they...
1 tag
stem-cell: too-stoned-to-remember: I hate it when American shows have """British""" people in them BECAUSE THEY ALWAYS HAVE THIS ONE ACCENT THAT IS SO POSH AND LITERALLY NO ONE SOUNDS LIKE THAT Except Daphne in Frasier. But then again she was from Manchester… But she didn't really sound like she was from Manchester. And when one of her brothers showed up for an episode he was a mad...
Tube up his nose, tube up his nose. He's got a...
5 tags
About to do my first ever interview for a building magazine. Wish me luck.
Election Night Drinking Game:
inothernews: — If Romney wins drink nonstop for next four years I'm not even American and this is funny.
Bloody hell.
Making some pretty serious life decisions this week. I think I might have actually sort of figured out what I want to do with my life and it's incredibly daunting but also pretty exciting at the same time.
Just watched Paranormal Activity.
It was shit.
fishchipsandrocknroll replied to your photo: Oh yeah! Stoked. Have you bought it? I thought we were gonna start it together bbz! block robevansetc replied to your photo: Oh yeah! Stoked. jealous :( Ha, yeah I had an Amazon voucher for me birthday and I picked it up with that. Don't worry guyzes. I won't start it without you. I'm way into my Baseball game at the moment...
Productivity is ok.
I'm having a moderately productive day today. At least, it's productive by comparison to other days off that I've wasted watching TV shows or playing Fifa. I went into town earlier because I needed to upgrade my phone or see if I could get a better one for cheaper than what I'm paying now. Sadly, I couldn't upgrade and get the 4S or even a refurbished one because...
Scratch the whole Twin Peaks thing. For some reason it won't play the files on my xbox so I'd have to watch it on my laptop, and I have Football Manager to play too, so I'm giving Boardwalk Empire a go instead. It looked pretty boss, and it's got Steve Buscemi in it, and I love me some of him. And Scorsese, he's a badass too.
I think I might use my day off tomorrow to be incredibly productive and see if I can get into Twin Peaks. I watched the feature length pilot around Easter time (I remember because I was eating a £1 Malteaser Easter Egg, probably a bit weird that I can remember that but I'll let it go), and I think I liked it, but for one reason or another I just didn't watch any more of it. But now...
There's absolutely nothing more infuriating than when you're trying to quit Football Manager after a particularly bad case of the old 'FM Rages' (Patent Pending) and it takes absolutely forever to close and it slows your whole computer down and you're left waiting for around 5 minutes for anything to happen. All the while you're pissed off anyway because your...
Can you get glass-fronted Dishwashers?
You know how washing machines have the window on the door? Presumably so that if you're really bored you can watch your washing spin round, or check to see where it's up to in the cycle or something like that? Can you get dishwashers like that? With a glass front or at least a partially glass front so that you can see how clean your dishes are without having to open it carefully so...
The fire alarm in our building went off earlier on and we literally had no idea what to do. They normally test it on a Friday morning so it's not like we'd never heard it before, but we ended up just looking out of the window to see if a) the building was on fire, and b) if anyone else actually went outside or anything. Luckily before we could make up our minds of what to do (probably...